Are you looking for doors
and windows made in Quebec that combine elegance and performance?
Expertise is your team for all your needs regarding windows and doors.

Why choose
Expertise portes & fenêtres?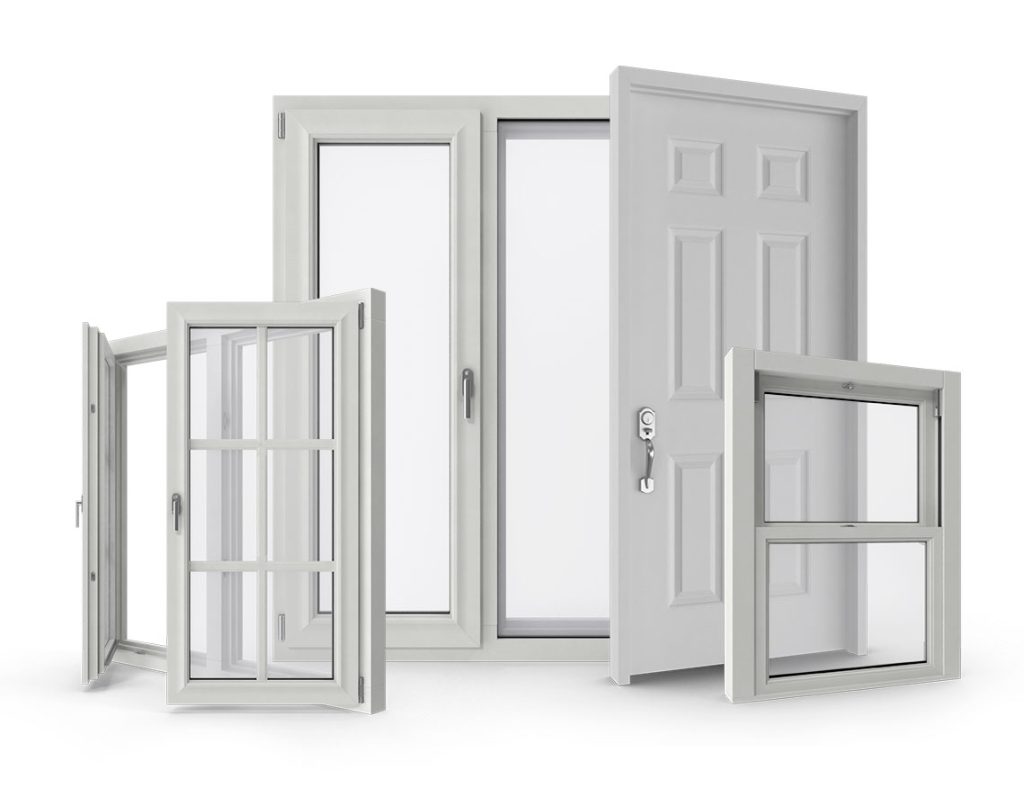 A project manager follows you through the process from the beginning to the end of your project.
An installation that meets the high standards of our industry.
High quality products and our solid Expertise Plus warranty.
We serve all our clients with great attention and care, and we support them at every stage of their project. Our customer service and our installation service remain our greatest strengths; we offer support and service unmatched by the competition. This is why year after year, most of our new clientele comes from referrals of satisfied customers who recommend our services.
The Expertise team is at your service.
Our advisers and installers will accompany you throughout your project.
Our team in the field, with 15 dynamic and experienced enthusiasts, will offer you personalized service every time. We will guide you in your choices and provide you with sound advice to ensure optimal results.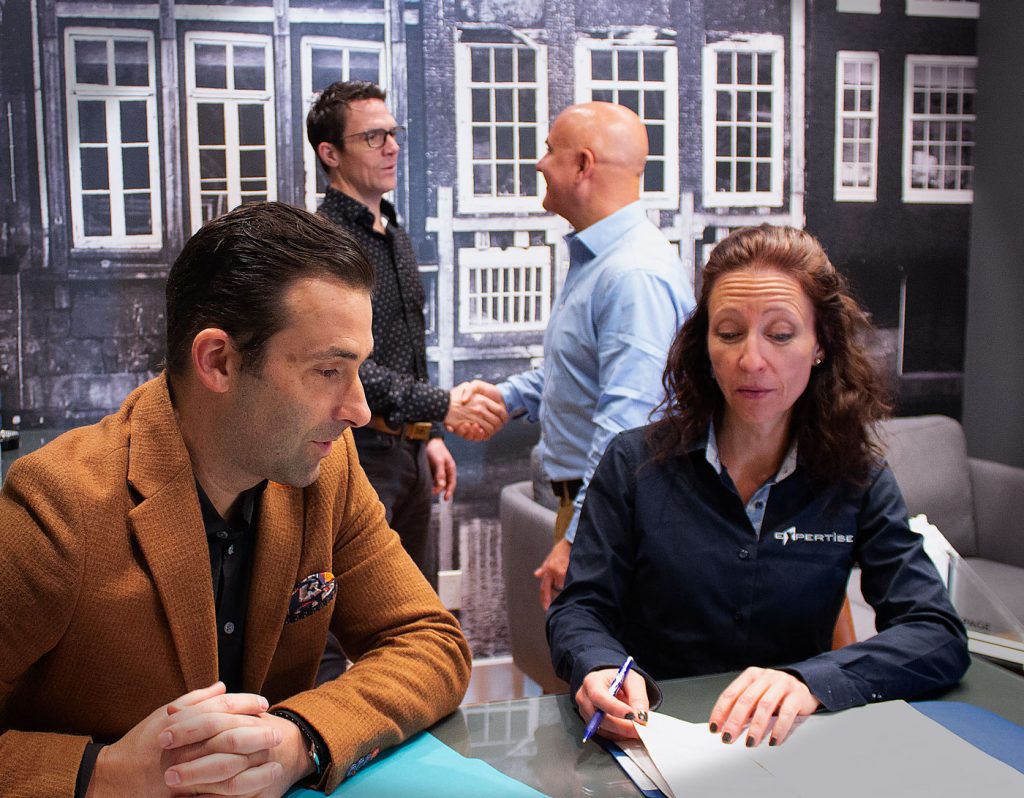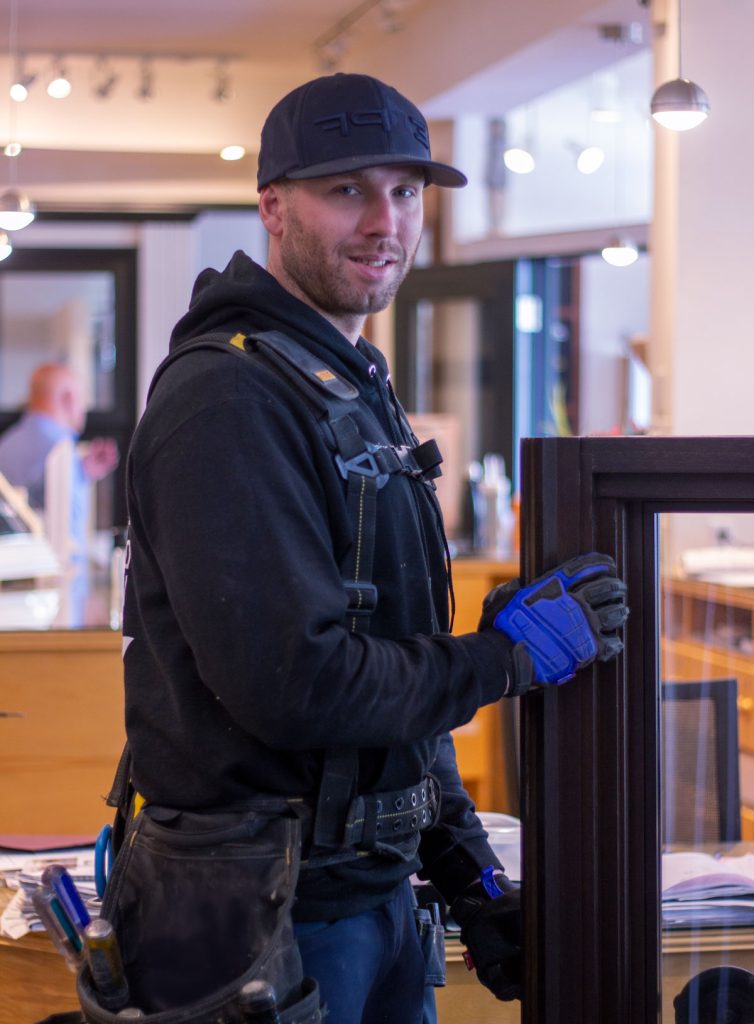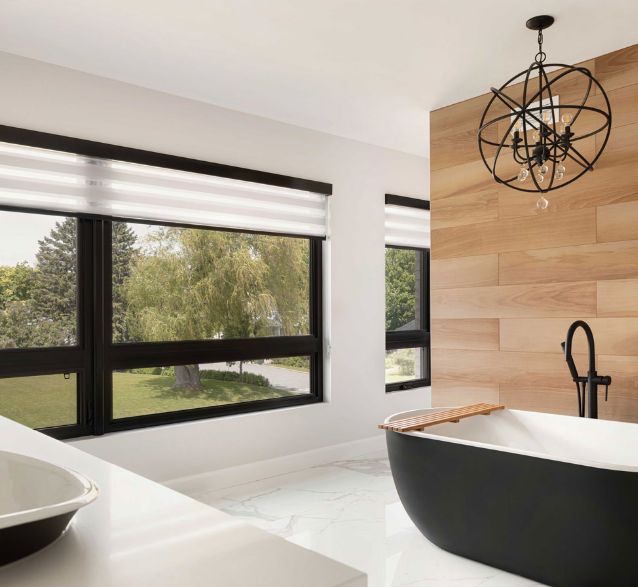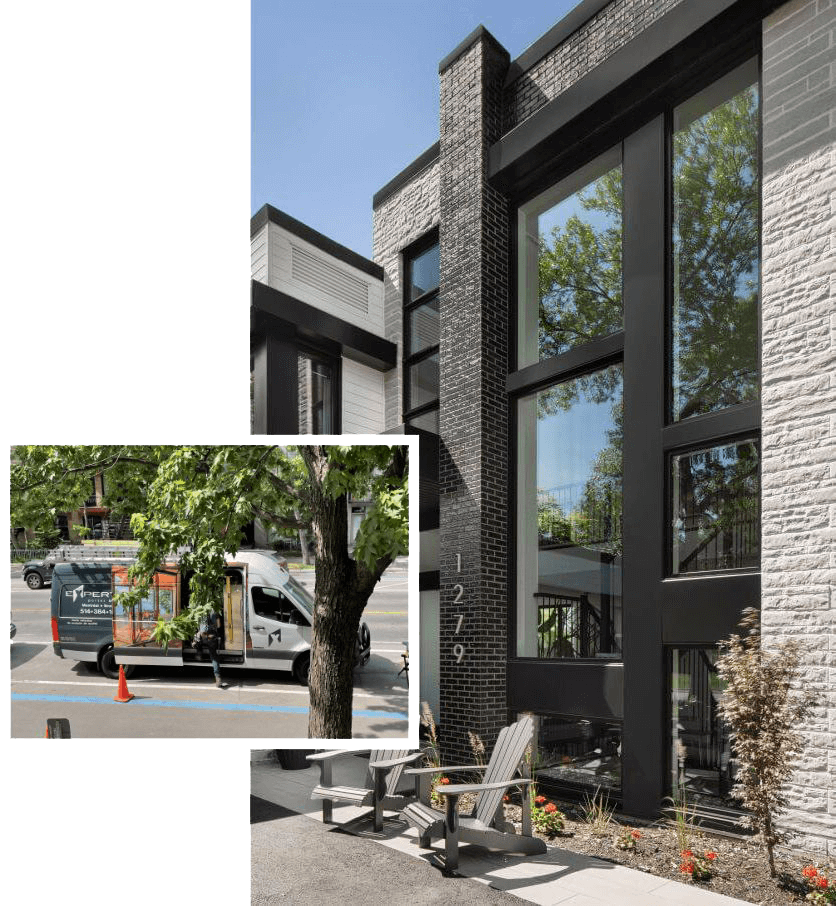 Our commitment to a job well done, combined with many years of experience, is reflected in the quality of our work.
Our four teams of experienced installers work meticulously and professionally. They care about your satisfaction, from the final result to how the day unfolds.
The installations are carried out by the book and respect the profession's standards governed by the Commission de la construction du Québec. All our installers hold their CCQ cards, which are required for several renovation projects.
APCHQ-certified contractors are professionals recognized for their skills, expertise, and customer service quality. They are committed to keeping-up with training and applying established standards that correspond to best practices in renovations.
Our wide range of products
Are you familiar with wooden framed doors and windows?
We offer the full range of Lepage Millwork products, the Canadian leader in manufacturing superior quality fenestration products.
Lepage Millwork's Wood Collection products stand out for their beauty and durability. They are available in different types of woods and in various finishes.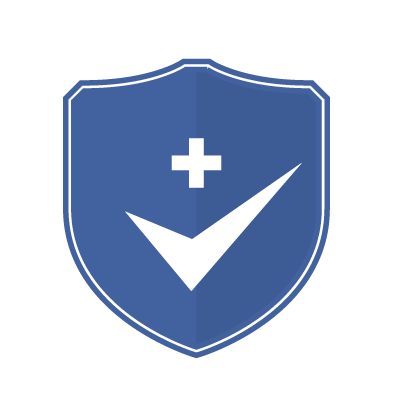 The Expertise Plus warranty *
The Expertise Plus* warranty enhances supplier warranties on labour and specific parts. In addition, it offers a complete 5-year protection on installation services.
*This warranty only applies to products sold with installation service.
Combined with those of the suppliers,
the Expertise Plus* warranty is one of the BEST protections in the industry.
See some of our projects done since 1998.
Get inspired by some of our projects done throughout the years.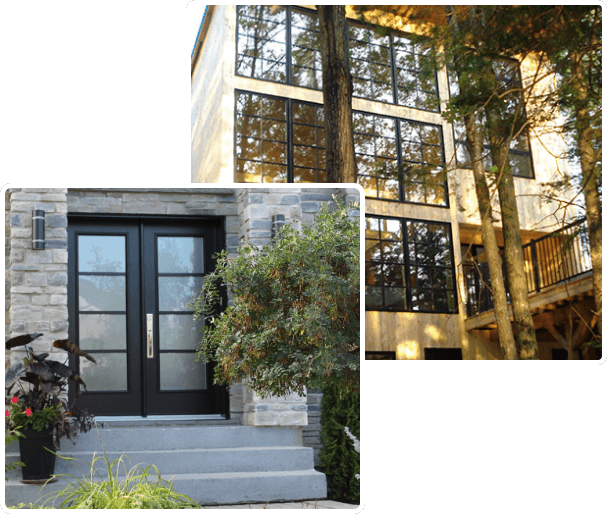 Our reputation,
our greatest pride.
Since 1998, customer satisfaction has been at the heart of our success. Over half of our new clientele comes from referrals. Our reputation is our best selling point!
I'm delighted!
The customer service was excellent! Thank you, Eric! The installation was done in time, even though it was raining! The installers cleaned up after themselves, and they were efficient and polite. The experience was positive from the beginning to the end. Thank you!
The windows are of good quality, and the installation is impeccable. The employees are polite, know their stuff, and they cleaned up well afterwards. They did an excellent job with the finish! Thank you!
Windows and doors are of excellent quality, and the installation team is professional and hard-working. I had a wonderful experience, and I highly recommend their service.
Congrats, Expertise portes & fenêtres! I would recommend their service without hesitation.
I do not regret trusting your team when I received the quote. They did a professional follow-up, and the value for money is competitive. Moreover, the installation was done on time and faster than expected.
The team did an excellent job! Everything was clean and well executed. We are delighted and highly recommend their services.
We offer you the product best suited to your needs.